US, Japan, and South Korea Seal Landmark Trilateral Accord
| By Eliana Pisons |
The August 18 Camp David Summit between the United States, Japan, and South Korea has ushered in a new age of cooperation, tackling regional concerns, and developing closer connections among the participating countries. It was a historic demonstration of diplomatic cooperation. The summit has been welcomed with anticipation and praise as it plots a course toward improved security, economic partnership, and diplomatic unity. It is being held amid a backdrop of global uncertainty and shifting geopolitical dynamics.
This alliance will support an Indo-Pacific region that is free and open and abides by international law since it is founded on common values. As Japan and South Korea put aside their differences to partner with the United States in a united front, the stability of the region is sure to increase. A primary goal of this unification is to counteract aggression from North Korea and China, as all three countries show concerns over recent military activities around Taiwan and in the South China Sea. From the Camp David Agreement, we will see continued meetings between the United States, Japan, and South Korea, as well as dedicated crisis communication to maintain peace and security within each nation.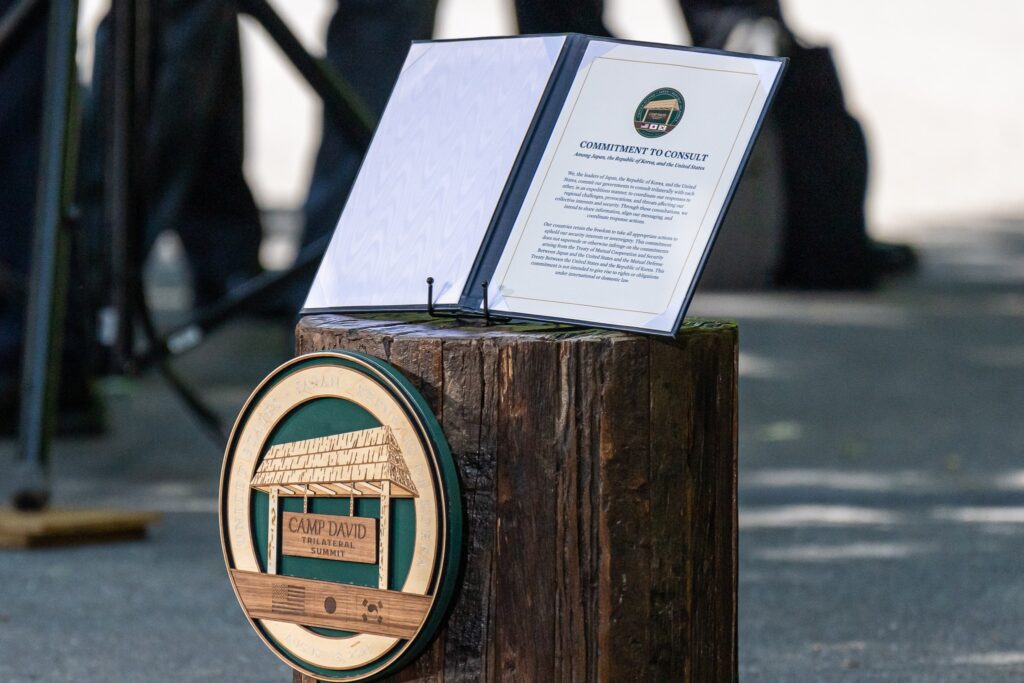 The shared commitment to safeguarding maritime security and upholding international norms signals a united front against challenges to regional order. The White House stated its strong opposition to any unilateral attempts to change the status quo by force or coercion. This comment alludes to China's ongoing actions in the Taiwan Strait. The three leaders emphasized their "commitment to uphold the principles of the UN Charter, particularly those relating to sovereignty, territorial integrity, the peaceful settlement of disputes, and the use of force," highlighting the actions of Russia and its invasion of Ukraine and China's persistent measures to control Taiwan. Recent declarations that China will be conducting patrols near Taiwan have brought to light the value of sovereignty and the delicate balance of power in the Asia-Pacific region.
The agreement encompasses a comprehensive framework, with key provisions at its core. It centers on the complete denuclearization of North Korea, underlining a collective commitment to regional security and stability. Additionally, the agreement expresses unwavering support for a unified Korean Peninsula characterized by freedom and peace. North Korea's nuclear tests over Japan and South Korea have raised awareness of its nuclear capabilities and carelessness. Furthermore, the agreement reinforces the shared aspiration for a world free of nuclear weapons.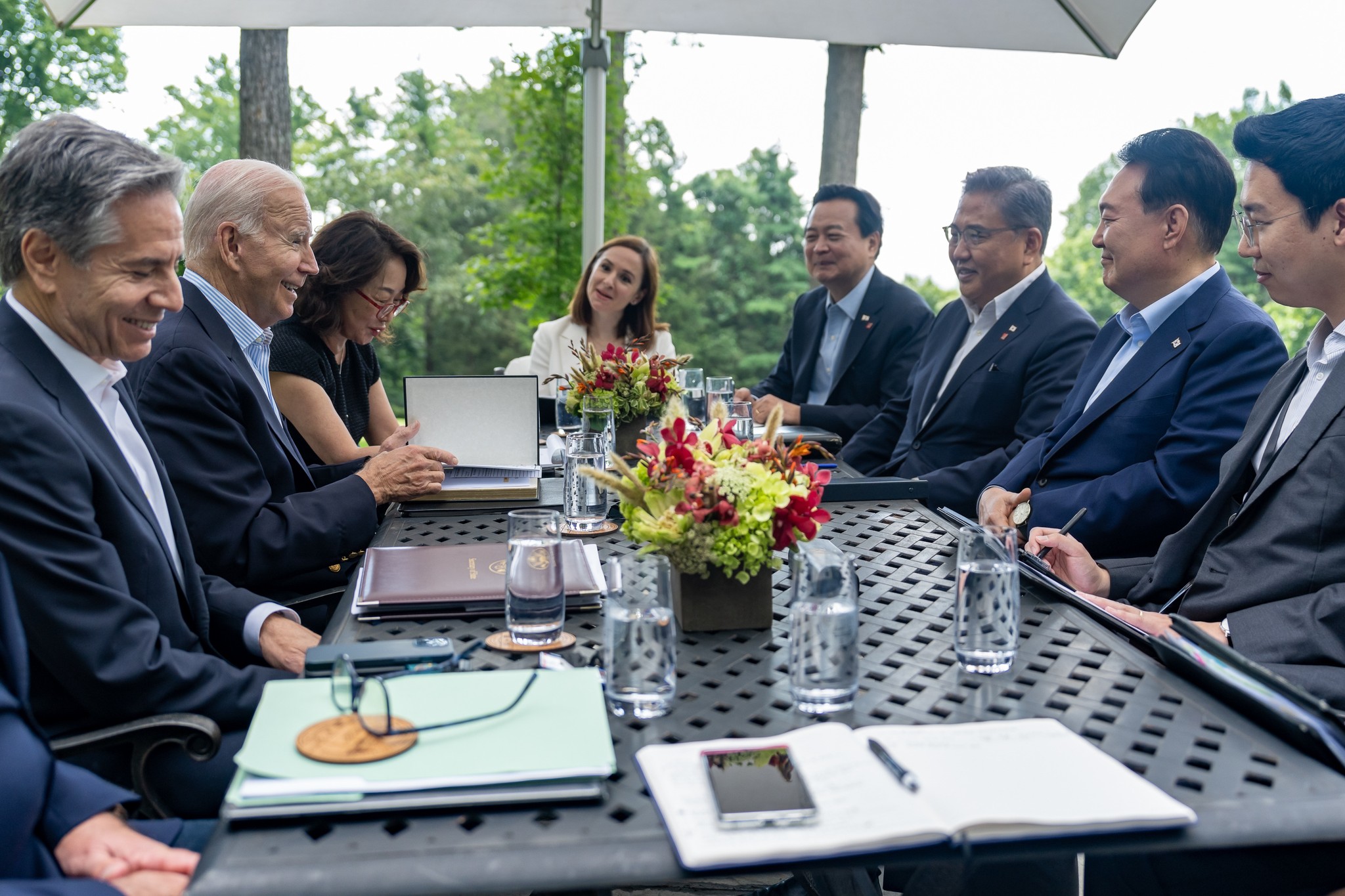 Economic collaboration emerged as another cornerstone of the summit discussions. The three nations acknowledged the importance of fostering economic growth through innovation and technological advancement. By pooling their expertise, resources, and markets, they aim to drive sustainable development, create jobs, and position themselves at the forefront of emerging industries. However, from this union, it will be intriguing to observe China's reaction to the engagement of South Korea and Japan with the United States, given their economic interdependence on China for trade.
The Camp David summit involving the U.S., Japan, and South Korea holds profound diplomatic implications. By presenting a unified front, these nations project a strengthened Indo-Pacific region, fostering a sense of collective security and stability. The convergence of Japan, South Korea, and the United States underscores a cooperative resolve that has the potential to reshape regional power dynamics and influence strategic decision-making. This unified stance may give rise to apprehensions within China, as it witnesses a formidable alliance forming in its vicinity. The possibility of a NATO-like framework in the Indo-Pacific could challenge China's geopolitical maneuvering, prompting a recalibration of its regional strategies.
In essence, the Camp David summit highlights a robust coalition among the U.S., Japan, and South Korea, redefining the Indo-Pacific landscape and recalibrating China's strategic calculus. This united front not only bolsters collective security but also introduces a dynamic that could reshape regional dynamics, potentially prompting China to reevaluate its geopolitical approach.
Photo Credit: The White House