Tensions Rising Between China and the U.S.
| By Loc Le |
The relationship between the two most dominant and powerful nations in the world is currently approaching a critical state. Following seemingly insurmountable disagreements over issues such as spying allegations, Taiwan's independence, semiconductors, and geopolitics, Ray Dalio, founder of the world's largest hedge fund Bridgewater Associates, stated that "U.S.-China relations are, in a number of areas, on the brink of red lines." Dalio, who has several decades worth of relationships and experience in conducting business as a patron for the economic ties between the U.S. and China, expressed his concerns at the Greenwich Economic Forum during his State of the Global Economy address which took place in Connecticut on October 3rd, 2023.
Tensions Rising Over Dual-Use Industry and Military Technology
One of the main stressors in the U.S.-China relationship are the increasing sanctions imposed on technology and semiconductors. In October 2022 for instance, the Biden administration directly targeted China's ability to obtain semiconductors by placing export controls in an attempt to stagnate the country's development of military programs and technology. As a result of the restrictions, U.S. companies became prohibited from supplying businesses and individuals in China with advanced computing chips and chipmaking technology without a special license from the U.S. government. Due to such actions, Dalio compares this issue to a similar situation with World War II where Japan had their oil supply severed and were sanctioned until ultimately declaring war.
Shared Interests Create Shared Paths Forward
Despite his previous claim in April that the two economic superpowers were on the verge of war, that is no longer the case. Dalio believes that a war between the U.S. and China is no longer imminent as both countries fear the physical, economic, and political consequences that would come with one. The U.S. economy, for example, is heavily reliant on Chinese imports of resources and manufactured goods and cannot afford the risk of this vital supply chain being cut off. Not only would this cripple many businesses, but inflation and unemployment would also surge as the economy is adjusted to account for the war.
Significant Differences Remain, But Conflict Avoidance is Key
Although there will likely be no concrete resolution for the current issues in the foreseeable future, Dalio states that they "will remain and probably intensify over the next five to 10 years" but will not go over the edge. In Dalio's opinion, the breaking point would be if the U.S. were to officially state its support for the independence of Taiwan which the Chinese government would interpret as the equivalent of a declaration of war.
Given both countries' continued developments in advanced technology and a powerful military, a war would certainly be devasting for both sides and should therefore be avoided at all costs. Otherwise, the conflict will more than likely spread globally and pull in other countries as it escalates and could result in the next World War or even nuclear warfare.
Previous post AI Facial Recognition in Public Security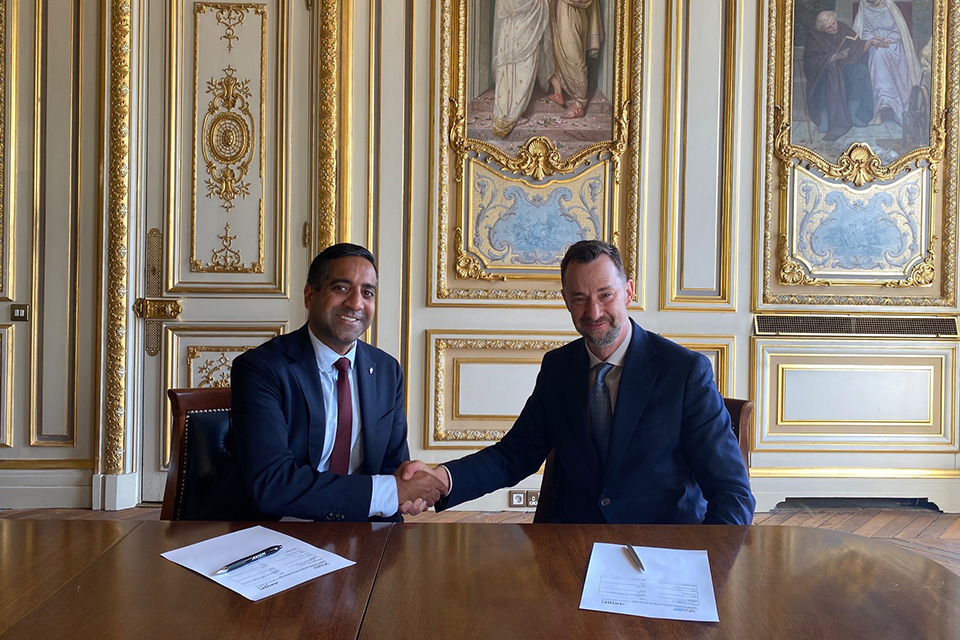 Next post UK to Send British Astronauts to Space