Japanese Startup Develops 'Gundam'-Inspired Robot
| By Loc Le |
Tsubame Industries, a Japanese start-up robot manufacturing company based in Tokyo, has developed five units of an operational robot known as Archax. Inspired by the popular Japanese anime franchise, the Archax pulls its design from the "Mobile Suit Gundam" series and prides itself on representing Japan. According to the CEO Ryo Yoshida, he "wanted to create something that says, 'This is Japan'" in order to demonstrate the country's expertise in animation, games, robots, and automobiles. Following Tsubame Industries' mission of connecting science fiction to science reality through the creation of robots, Yoshida has taken what was once a dream of his and turned it in into a reality with the hopes of one day seeing the robot used for construction, disaster relief, space development, and more.
As a four-wheeled robot that stands nearly 15 feet tall and weighs approximately 3.5 tons, the Archax is constructed using iron pipes, aluminum alloy, steel plates, reinforced fiber plastic, and ASA 3D-printing filament. The robot is also equipped with fully functional human-like parts such as a head and waist that can turn left and right, shoulders that can move up and down, along with elbows, wrists, and fingers. By widening its stance and hunching over, the robot is also capable of transforming into a vehicle mode where it can move up to 6.2 miles per hour.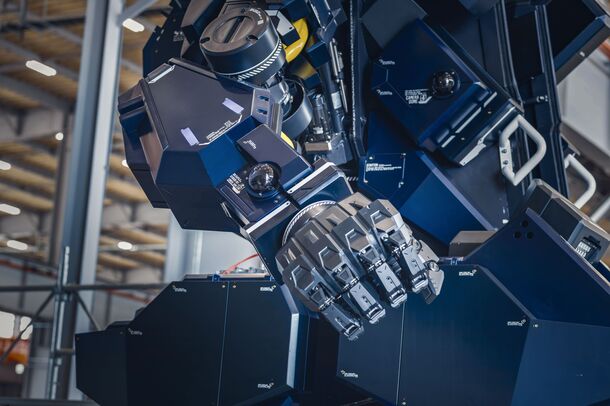 In order to operate the Archax, users will have to climb into the robot's torso where the steel cockpit is located with two joysticks and pedals that can move the robot. There are also four monitors inside the cockpit that are connected to nine external cameras which displays the user's surroundings and useful information such as the robot's current travel speed, tilt angle, remaining battery life, and stance mode.
Although entering the interior of a massive piece of machinery with numerous moving parts and mechanics may seem unsafe, Tsubame Industries has passed several safety tests conducted by organizations such as The International Electrotechnical Commission, the International Organization for Standardization, and Japanese Industrial Standards. Additionally, the Archax is equipped with several safety features including an emergency stop button and escape hatch which is located towards the rear of the cockpit, along with an automatic stop function when the robot's main body is detected to be tilted more than five degrees.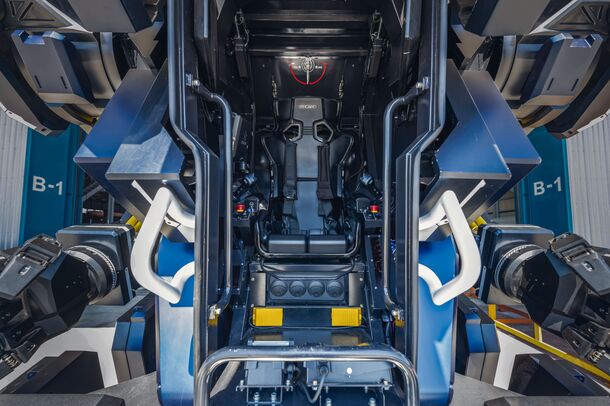 Those interested by this fascinating innovation can witness a live demonstration and display of the Archax robot at the Japan Mobility Show which takes place between October 26 through November 5, 2023 at the Tokyo Big Sight venue. And for those with $3 million and would like to own the robot, pre-orders are now available with a current expected delivery date of more than a year.
Photo Credit: Tsubame Industries