Saudi Arabia Moves Forward on NEOM Vision 2030 Project
| By Alex Haidar |
Saudi Arabia is advancing the reality of its futuristic plans for developing 3 regional centers in Neom. The Kingdom considers the project to be a "revolution in civilization" and is part of the country's diversification away from economic reliance on fossil fuels in its Vision 2030.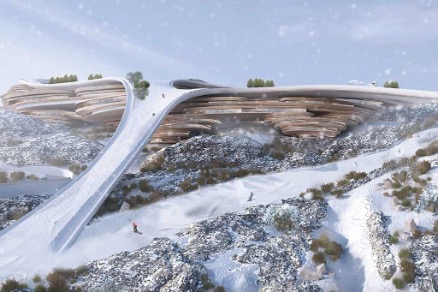 Trojena plans to host luxurious year-round facilities with focuses on outdoor activities and entertainment. On October 4th the Olympic Council of Asia announced it chose Saudi Arabia to host the 2029 Winter Games in the planned ski resort of Trojena in the Neom mountains.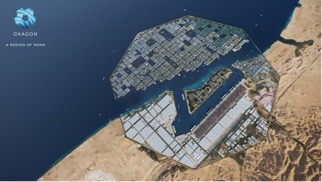 Oxagon aims to function as a reimagined, fully automated port city in the Gulf of Aqaba which will spur technological innovation. In October, with the support of the Saudi Ministry of Education, 61 teams participated in a hackathon to generate ideas for "technology in the service of people" and "renewable energy alternatives". The three chosen winning teams and their respective projects are as follows:
Blindline, Prince Mohammad Bin Fahd University: Utilize AI to learn Braille
3D & IOT Integrated Construction System, Princess Nourah Bint Abdul Rahman University: Utilize drones to monitor construction progress
Savetro, King Abdulaziz University: Converting petrol cars to electric vehicles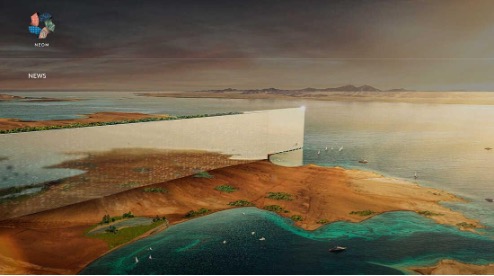 The Line looks to accommodate roughly 9 million residents within a footprint of only 34 square kilometers while hosting state of the art technologies and amenities.
Photo Credits: Project NEOM Vision 2030 Website